Table of Contents
NeuABC Review Summary
NeuABC is a US-based company teaching Chinese children 1:1. They offer fair and reliable pay twice a month, with no penalties, excellent teacher satisfaction and the freedom to be creative, though you must live in North America, commit to at least 4 hours a week, and the schedule is limited to 5.5 hours a day.
| | |
| --- | --- |
| Pay (per hour): | $18 |
| Native / Non-Native Speakers accepted? | US, Canada |
| TEFL / TESOL / CELTA required? | Yes* |
| Degree / diploma required? | Yes |
| Adult / child students? | Children |
| Class size: | 1 |
| Minimum hours (per week): | 4 |
*Can be obtained within 6 months of hiring date
NeuABC Pros and Cons
Pros:
Fair salary and no history of pay cuts
Get paid twice monthly
No penalties for cancellations/emergencies
Teacher-focused company with good morale
No micromanagement
Freedom to be creative with lessons
Classes available over Chinese New Year
Cons:
Only hires North Americans
Limited schedule (maximum of 5.5 hours a day)
Not all teachers like the ClassIn platform
Extra time needed to prepare/adapt teaching materials for different ages/levels
Small company means it can take a month to complete the application process
What Is NeuABC and Is NeuABC Legit?
NeuABC is a small but legitimate ESL company, formed in 2017 as a partnership between Chinese software provider Neusoft and US education publisher Cricket Media. They are based out of Virginia and deliver online English classes to young Chinese students between the ages of 3-13 years. As of February 2021, they only have 65 teachers (all from North America), meaning they are selective but also more teacher-focused than some online ESL companies.
Here is NeuABC's introduction video:
NeuABC Salary/Pay
NeuABC pay is simply US$9 per 30-minute session, resulting in $18 per hour. While there are no opportunities to increase this base pay rate, it is stable, with no penalties or history of cuts like other online ESL companies.
Another advantage is that NeuABC teachers are paid twice a month. This can be received via direct bank deposit, a cheque in the mail, or by PayPal.
One-off bonuses are available once you deliver a certain number of lessons, though it can take several paychecks after meeting the threshold before you receive it. Here is what each bonus is worth and how much you need to teach in order to earn it:
| | |
| --- | --- |
| Number of lessons | Bonus amount |
| 100 | $50 |
| 250 | $75 |
| 500 | $100 |
| 1000 | $150 |
NeuABC Hours
The Neuabc schedule is 5.5 hours a day (6.30-9.30am and 8-10.30pm EST) divided into 30-minute sessions of which 25-minutes are taught. You can book your availability up to 3 weeks in advance, but must provide at least 4 peak hours a week (peak times are 7-9am Monday to Friday, and 8.30-10pm Friday and Saturday).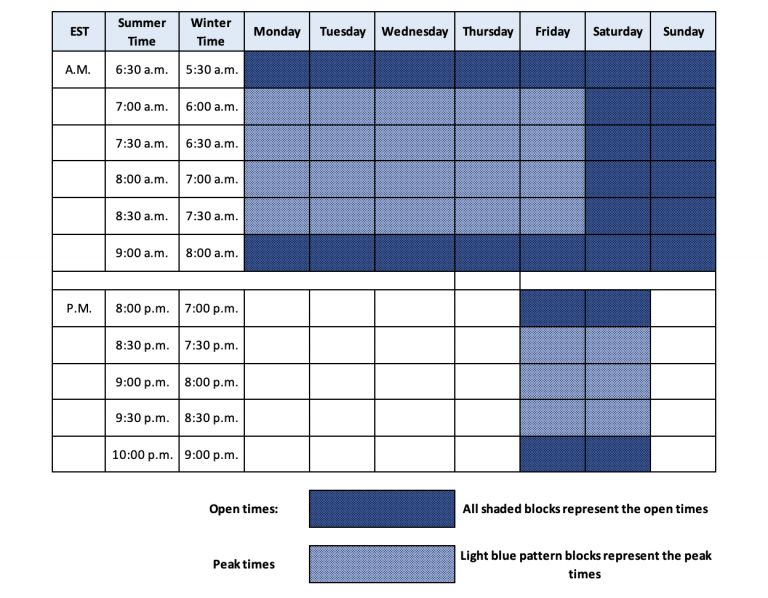 Another perk of Neuabc (compared to many Chinese competitors) is that you can continue to teach (and earn) with them over the Chinese New Year period.
If a student doesn't show up, you must stay logged-in for 15 minutes to be paid the full amount.
NeuABC Requirements
To be a NeuABC tutor you must meet the following requirements:
Have at least an Associate's degree; a Bachelor's degree is preferred.
Possess an accredited ESL teaching certificate (TEFL, TESOL, TESL, CELTA, DELTA, etc.) or be willing to acquire one within 6 months of the hiring date.
Be resident in the United States or Canada.
Speak English at an idiomatic level.
Experience of teaching or volunteering with children (ages 3-13), with at least a year of online 1:1 tutoring preferred.
Comfortable delivering online instruction and teaching objectives clearly and concisely.
Able to commit to teaching at least 4 peak hours.
Professionally dressed.
NeuABC Technical Requirements
Able to effectively utilize the necessary computer equipment, software and teaching tools, including ClassIn, Microsoft PowerPoint, PDF formats, etc.
Access to a desktop, laptop, MAC or Surface computer
Minimum operating system: Windows 7 or Mac OS 10.8
Minimum CPU: Intel Core i3 or equivalent
Minimum Memory: 4GB RAM
Minimum wired DSL internet connection speed: 20 Mbps (you can test your internet speed here)
Integrated or external HD webcam
Microphone headset with stable output and input
NeuABC Hiring Process
Due to the company's small team, the NeuABC application process can take up to a month to complete. Here is an approximate timeline of how long it takes between each stage:
Apply on the NeuABC website
Receive and accept an invitation to interview (24-48 hours)
Conduct initial interview via Zoom (1 week)
1-way video interview (2 weeks)
Background check (48 hours)
Sign contract (24 hours)
Paid ClassIn platform training
Paid trial with a real student
To lodge your initial application on the NeuABC website, you must submit the following information:
First and last name
Email address
Phone number
Physical address (City, State, ZIP Code and Country)
Resume (upload)
Available start date
Website, blog or portfolio URL (optional)
LinkedIn profile URL (optional)
Highest Educational Qualification obtained
College/University graduated from
Who referred you for this position? (optional)
Why do you want to be an online English tutor?
What makes you uniquely suited to be an online English tutor?
How did you hear about us? (Specific job board or individual)
Teaching/Tutoring Experience (Years Employed, Grade/Age, and subjects)
Online Teaching Experience (include specifics for Ages, subjects, years and classroom size)
Do you have any language learning certifications? (e.g. TESOL, TEFL, TESL, CELTA, DELTA certificate)
Are you a fluent speaker of North American English?
NeuABC Interview Process
There are two stages to the NeuABC interview process:
First is a screening interview on Zoom to check the information you submitted and ascertain your suitability.
Next, you'll be invited to a 'one-way' interview on Spark Hire (you'll have to create an account or sign in with a LinkedIn ID), where you'll record a short video demonstration of your teaching skills in three different scenarios.
NeuABC Interview Questions
For the Zoom interview, expect to be asked about yourself, your education, and your experience working with children and teaching online. Past applicants have also had to answer 'What are the three most important things when teaching English online?'.
For the 'one-way interview' on Spark Hire, previous candidates have been presented with the following scenarios:
'You have a student who is new to you, the goal is to build rapport with your new student. Demonstrate how you will build rapport with your new student.'
'You are teaching your student the different names of family members. Suddenly your student gets distracted and shows you his blue truck. Demonstrate how you will redirect your student's attention.'
'Your student pronounces all the names of the family members correctly, but you notice he mispronounces "mother". Demonstrate how you will perform positive error correction.'
Tell us about yourself.
You will have 1-3 minutes to record each response, with an opportunity to re-record if necessary.
Below is an example of a former NeuABC teacher's response to these scenarios:
NeuABC Online Teaching
NeuABC English classes last 25 minutes and are conducted 1:1 with Chinese children between 3-13 years of age via the ClassIn platform. These are booked by the company and not the parents.
Your very first lesson will be a paid trial under observation.
Teaching materials are adapted from Cricket Media magazines and Happy Campers (by MacMillan Education). These are rather basic and, while there are also STEM classes that are more discussion-based, you will have to adapt and expand on the lessons depending upon your student's age and level. While it's extra work, this will suit those who like some flexibility and creativity in their teaching, with supplementary games and videos allowed, and no pressure to complete all the slides in the allotted time.
Feedback is also unpaid but flexible, with no set word count or proforma, but should at least recap: what was learned during the lesson, what the student did well, any issues the student had (e.g. with pronunciation), and suggestions for student practice.
NeuABC listens to their teachers' input on which level a student should be placed. A positive community is also fostered through Zoom meetings, DingTalk and a private Facebook group.
NeuABC Reviews
The NeuABC Glassdoor page gives the company a rating of 3.3 out of 5, with 34% willing to recommend them, though this is averaged from just 4 reviews. Pulling this score down are two brief reviews focusing on limited scheduling opportunities, however, this is a smaller company that doesn't offer 24/7 teaching slots and this information is readily available before applying.
Here is the most detailed NeuABC review on Glassdoor, which really celebrates the company's treatment of its teachers:
This positivity is substantiated by the accounts of NeuABC teachers on other forums:
We also had a NeuABC teacher reach out to us to share their experience and praise the company's students, STEM lessons, management system, and ClassIn integration:
However, this NeuABC online English teacher discusses how the company isn't for everyone, as she resigned primarily due to the lack of structure and specific objectives in the lessons, and the extra creative work needed to adapt the materials (though this might suit some):
Conclusion – Is NeuABC Worth It?
While there are companies with the potential to earn more, these often have a history of cutting salaries, meaning their pay rates cannot be relied upon longer-term. NeuABC's pay is still fair and has remained constant and reliable since its inception, as has their treatment of its teachers, which is much more positive than we're used to hearing about in this industry. For that reason alone, NeuABC has to be considered, so long as you live in North America, meet their other requirements and are available during their relatively limited teaching schedule.
You can apply to NeuABC here.
A full list of other online teaching companies can be found here.